| return to columnists page | go to other departments |


Columnists
The next big thing:
Re-running Shows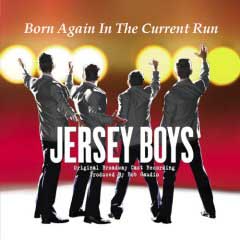 THE ACCELERATION CONTINUES -- Rumors have it that a similar show, featuring the music of The Association ("Along Comes Mary"), will be revived during its previews.
by Curt Schleier
It soon will be easier for theater-goers to get tickets to two of Broadway's hottest musicals. Producers of "The Drowsy Chaperone" and "Jersey Boys" are expected to announce this week that revivals of both shows will be up and running by October.

The move was not entirely unexpected. While this is the first time that a play will be revived while the original is still running, it is, in fact, the culmination of a long time trend. The period between a hit show closing and its return to Broadway has been shrinking over the last decade. "It used to take 15 or 20 years after a show's demise before someone started talking about bringing it back," said one observer who requested anonymity because he was not authorized to speak. "But now look at Les Miz."

"Les Miserables," which closed in 2004, returns to the Broadhurst Theater for at least a six-month run starting in October. "Two years, two months, two days? What's the difference? Why not strike while the iron is hot?"

The number of revivals on Broadway seems to increase each year. "Awake and Sing," "The Pajama Game" and "Three Penny Opera" are three that re-opened this season. "Les Miz," "Annie" and "Chorus Line" are already booked for next, along with, of course, "Chaperone" and "Jersey Boys." In addition, the revival of the revival of "Pajama Game" also will re-open.

Producers say revivals make sense economically, demographically and creatively.

The costs and dangers of mounting new plays--particularly musicals--are jumping geometrically. Consider "Lestat," a show that on paper at least was a sure-fire hit. It had a mind-boggling pedigree: it was based on the best-selling vampire novels by Anne Rice, with music by Elton John and Bernie Taupin. Yet it turned out to be a mutt. "Lestat" bit the dust after just 33 regular performances, sucking about $10 million from the wallets of its investors.

So it's no wonder that producers seek the relative security of a proven product. But it's about more than just money, those involved in the two productions maintain. It's about chronology and demographics. "Let's face it, the theater audience is getting older," said a "Drowsy" producer who requested anonymity because he feels that makes him sound important. "There are fans of the show who have to wait a year or more for good seats. Frankly, some of them may not make it. So, you see, we're really doing this for the people."

Both shows were multiple Tony winners, and they are likely to both win again in revival categories. The shows' producers are salivating at the chance of marketing productions show that won Tonys two years running, and assume the same voters who chose their production last spring will do so again in 2007.

Increasing the likelihood of additional Tony wins: the original casts of both shows will transfer to the revivals.

"It will give me a creative boost," said one of the "Jersey Boy" leads, who requested anonymity because he realized what he said sounded stupid. "Doing the same show day after day is boring. But with the revival we'll be going to a new theater, different stage. It's almost like being in a production, except you don't have to memorize anything."

"This seems like a sure-fire win-win situation," noted a rival producer who requested anonymity because he was jealous. "The producers win because they have doubled the revenue stream. Actors win because it means more work opportunities for when they're not appearing on a "Law & Order." And the audience wins, because it will be easier to get tickets to hit shows.

"Frankly, I believe I'll start working on the revival of my next production immediately. It's a new Neil Simon play--scheduled to open in 2009, first in January and then again in March."

Curt Schleier is a freelance writer and author. He writes about theater and film for The Jewish Week. He also teaches business writing at corporate seminars.